Commitment to fairness and quality

Pearson Education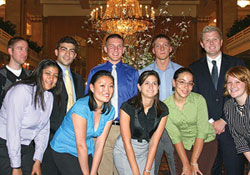 Pearson Education is helping revolutionise the way teachers teach and students learn. We do our research to find out how students learn best, which systems are most practical for educators and parents, and which formats will be the most user-friendly for our broad range of customers. Innovations in online products mean that we are now able to deliver tools that allow pupils and teachers to work out personalised learning plans, enable parents and guardians to monitor their child's progress, and users to manage that information from any location, including from mobile internet devices. We have partnered with independent research bodies to scrutinize the performance of our products, and we've asked the children and adults using them to let us know where we could be doing better. Our Student Advisory Board enables our company leaders to receive guidance from students about existing and future products, and on services they feel will help other students to succeed. The 2008/09 Board is made up of ten students representing a wide range of talents and backgrounds, each of whom has been paired with a Pearson executive for mentoring and support. This year, the Board has been working on environmental issues and an image archiving initiative, which gives students the opportunity to contribute their photographs and artwork for use in Pearson products.
Activity summary
Students made statistically significant gains in reading fluency and improvement in language acquisition pre-test to post-test in an independently evaluated study 10 we conducted to measure the impact of the English Language materials of Pearson Education School's highly successful Reading Street programme.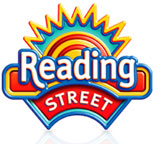 Maskew Miller Longman, the only publisher with titles in 60 languages in southern and central Africa, scooped up Sefika's Best Large Education Publisher of the Year Award in 2008 for the third year in a row, while Pearson Education South Africa also won the Best Small Education Publisher of the Year Award in the same ceremony.
In the UK, Edexcel's Results Plus now enables teachers to compare their school or college results on Edexcel tests against the national average, compare results by type of centre, sort results by teaching group or gender and make detailed observations about students' performance. Students can get a detailed breakdown of their performance online, with question by question analysis and a Gradeometor showing graphically how close they are to the grade boundary.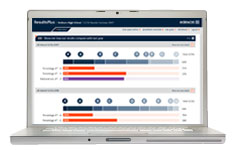 Snapshots
enVisionMATH A video profiling the number 1 maths programme in the US in 2008 – students who used the programme demonstrated a significant improvement in mathematical achievement during the school year, according to an independently evaluated study 11 conducted by Pearson to measure the programme's impact in its first year.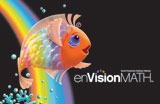 Poptropica A demonstration of the online island world created by Pearson to entrance young people in a vibrant world of exploration, knowledge and old fashioned fun – but without any of the dangers of some social networking sites. Since its launch in September 2007, Poptropica has had more than 35 million unique users.
MyLabs These innovative online learning programmes help millions of students in subjects such as mathematics, creative writing, sciences, Spanish, economics and IT training. Having begun exclusively in the US, MyLabs has now been rolled out to over 65 countries. Students have registered for the MyLabs and Mastering programmes at a furious pace, bringing the number of people using this tool to over 4.3 million for 2008, a 48% increase over 2007.