Sustainable business practice

Managing labour standards, human rights and risks
We place great importance on not compromising our standards of quality or causing harm to our suppliers and their workers, wherever they may be in the world. We're committed to complying with the laws and regulations in all countries in which we operate and our director for people has board responsibility for matters relating to Corporate Responsibility. We were a founder signatory of the UN Global Compact– which sets out ten principles on labour standards, human rights, the environment and anti-corruption – and we have written to our key suppliers to advise them of our commitments to the Compact and our Code of Business Conduct.
Activity summary
We spend over £2bn each year on goods and services, our most significant categories of supply being paper, production (primarily printing) and distribution. We've included specific contractual commitments relating to labour standards and human rights in our key contracts in all parts of the world, particularly those relating to paper supply, printing, distribution and call centre activity. We've also worked with the UK book publishing industry to introduce common principles on labour standards and human rights.
We have continued our programme of visits to our key suppliers to check their compliance against both the UN Global Compact and our contractual commitments – in 2008, we have assessed locations in Australia, China, India, Japan and Mexico, and in several European countries, including Germany, Italy, Spain and Slovakia.
We hold significant volumes of personal data due to the growth of our assessment and testing business, and as more of our business moves onto digital and online formats. As part of our compliance efforts, we initiated a global data privacy programme in 2008, and recently appointed our first Chief Security Officer to oversee this and related programmes.
Snapshots
Code of Business Conduct We contact all our staff every year to ask them to verify that they have understood and complied with the Code, inviting them to report any concerns or breaches to our group internal audit team or via our confidential whistle-blowing helpline.
WWF-UK Forest & Trade Network Pearson cemented its commitment to ethical purchasing when it became the first major publishing group to join the World Wildlife Fund (WWF)'s UK Forest & Trade Network, created to bring together paper product buyers from a range of industries to pool knowledge and experience.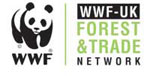 PREPS Pearson Education and Penguin are founding members of the Publishers' Database for Responsible Environmental Paper Sourcing (PREPS), a grading system based on the model used by the WWF (above) to enable publishers to find out more easily if paper has come from legal and known origins. Penguin is now the first publisher to do this for the North American market.