Valuing our people

Developing our talent
The people we hire are passionate about education, information and entertainment, and they tend to have ambition and aspirations to progress through or across our businesses. Pearson is fortunate to have a great deal of talented people at every level of our company and we strive to identify, nurture and promote the min a number of ways. We encourage people to have regular career discussions with their manager, we conduct annual performance reviews, we support internal and external training opportunities, and we promote mentoring, in addition to our own cross-Pearson initiatives to prepare future leaders and keep the current senior team fresh and switched on. Our talent management programme highlights where it may be beneficial to move people because of their job or skills, and we have the in-house expertise to help the transition go as smoothly as possible. Of our senior management group, around 20% have experience in at least two Pearson operating companies.
Activity summary
We held our annual Forum in New York in 2008, bringing together over 100 of our most high potential managers from all over the world for a three-day session with the Pearson Management Committee and other senior managers. We are launching the Emerging Leaders Programme for Forum alumni in 2009, which will provide ongoing support for these potential future leaders.
A small team of senior managers visited our new businesses in the United Arab Emirates, meeting with local government officials, education institutions, companies and authors to develop professional relationships and gain a better insight into this emerging market.
As part of the annual talent review, Marjorie Scardino discussed with the head of each business and function across Pearson the groups of people who may one day lead a significant part of the company.
Snapshots
FT e-learning zone The FT's new, interactive web-based learning and resource centre went live in 2008, featuring over 30 online courses exclusively for staff to use.
We invited submissions to the third year of our Pearson Innovation Fund, a fund available to assist Pearson companies around the world to invest in international projects that develop new technologies and new business models, with a particular focus on ones that use digital distribution channels. Projects partially or wholly funded in 2007/08 included Penguin's wetellstories.com, the FT Group's Chinese language FTWealthmagazine, FT Rui, and the design and piloting of a single digital platform for remediation in math and reading/study skills at Pearson Education, to help reduce time spent in developmental studies.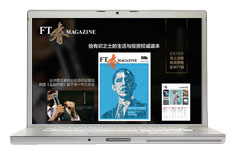 The turnover of our movers and shakers – a group of some of the most able people in the company – is much lower than the average turnover in the rest of Pearson and has consistently declined over the last three years.